Dunlopillo Firmrest Mattress
Why us?
Buy direct from the Manufacturer
Massive Savings- Up To 70% Off RRP
15 years guarantee
No quibble returns
Free UK Next Day Delivery
Pictures and diagrams are for ilustrative purposes only.
The colour, texture, pinholes and edging of the real product may appear different.
Product Description
Over 80 years of design, research and development have culminated in the perfect design blueprint for engineering firm supportive comfort. The Firmrest mattress epitomizes this quest and is unapologetically the firmest mattress in the Dunlopillo spectrum of comfort.
Featuring an 18cm pure latex core and seven support zones, the Firm rest mattress collection has been designed for those that require a mattress with firm tension. Working in harmony with the sleeper each mattress will adjust to ensure that you get the best night's sleep possible. Available in a range of sizes.
Benefits
Firm support

Easily maintened- does not require turning

18cm 100% pure Dunlopillo latex core-

resilient, responsive and completely noise free, helping to provide a revitalising, undisturbed and natural sleep.

7 comfort zones-

Softer comfort zones cushion your shoulders, hips and heels, whilst firmer support zones provide perfect balance to allow your spine to be correctly aligned in whichever position you sleep in.

Progressive comfort-

Dunlopillo latex instantly responds and adapts to individual profiles and movements and encourages deeper and more restful sleep.

Breathable-

Latex's open cell structure is made up of millions of interconnecting microscopic air bubbles, not only ensuring a very supportive mattress; this also promotes constant air circulation. Natural movement during the night helps ventilate the mattress and keeps the bed at a constant and comfortable temperature.

Pressure relieving- t

hrough its unrivalled elasticity, our latex provides instant pressure relief and encourages a healthy blood supply to your muscles so you awake feeling refreshed and revitalised.

Durable-

Dunlopillo latex mattresses are designed to deliver long lasting performance by utilising their natural resilience to hold their shape and remain durable for years to come.

Health and Wellbeing-

Natural latex has anti-allergenic, anti-bacterial and anti-microbial properties. The innovative Dunlop manufacturing process ensures that all these characteristics are embodied in our distinctive Dunlopillo latex.

Soft touch cover with Actipro™ technology-

Actipro™ technology is used in our mattress fabric to eliminate unwanted allergens, reduce bacteria and unpleasant odours, helping to maintain a welcoming and refreshing sleep environment.
Care Instructions
Designed to make life easier, Dunlopillo mattresses do not require turning.
We do however recommend rotating the mattress (head to toe) every 3 months to help with settlement.
This mattress does not have handles due its weight and stretch knit cover. It does not require turning due to its excellent durability.
The best base for a Dunlopillo mattress is a Dunlopillo base. However, if you have bought a new mattress by itself, you should ensure that the base you will be using is of good quality and provides proper ventilation and support for the mattress.
With slatted bases we recommend that the gaps between the slats is no greater than 7cm. A wider gap could invalidate your guarantee. Do not use solid plywood or hardboard base or place these materials under a Dunlopillo mattress as the condensation build up through lack of ventilation causing deterioration on the underside of the mattress.
After use, turn back the bedclothes and leave the bed to air for 20 minutes to allow body moisture to evaporate. In the event of soiling, the mattress may be lightly sponged with aweak solution of soap and water. Excessive wetting can damage the fabric and dyes used.
Bouncing on the bed and repeatedly sitting in the same place can reduce its lifespan.
The mattress covers are not removable and they are not washable. The zip on the bottom of the cover is only used during manufacturing to simply put the cover on the mattress.
The use of elctric blankets with Dunlopillo mattresses is not recommended.
Guarantee
Dunlopillo will, within 8 years of purchase and its own discrfetion, replace any divan base or mattress which they are satisfied is deffective due to faulty materials or poor workmanship. If you have purchased and adjustable mode, the remote control handset is guaranteed for two years.
Dunlopillo reserve the right to refuse repair or replacement in circumstances where a new Dunlopillo mattress has become deffective due to use on an unsatisfactofry base or second hand base, or is in an unsanitary condition.
After carrying out an inspection, if Dunlopillo identify a fault in materials or workmanship, the retailer will arrange for the faulty item to be repaired or returned for replacement.
If identical materials are not available, or if a particular model is no longer in production, Dunlopillo reserve the right to use alternative similar materials or substitute with a current model. In particular, Dunlopillo is unable to ensure that divan and mattress covers willmatchh after stocks of cover are exhausted. When replacing divans and mattresses, Dunlopillo is unable to offer a guarantee to match colours exactly.
Following replacement or repair, the guarantee will remain valid from the date of original purchase.
This guarantee is valid in the United Kingdom and the Republic of Ireland and is in addition to your statutory rights.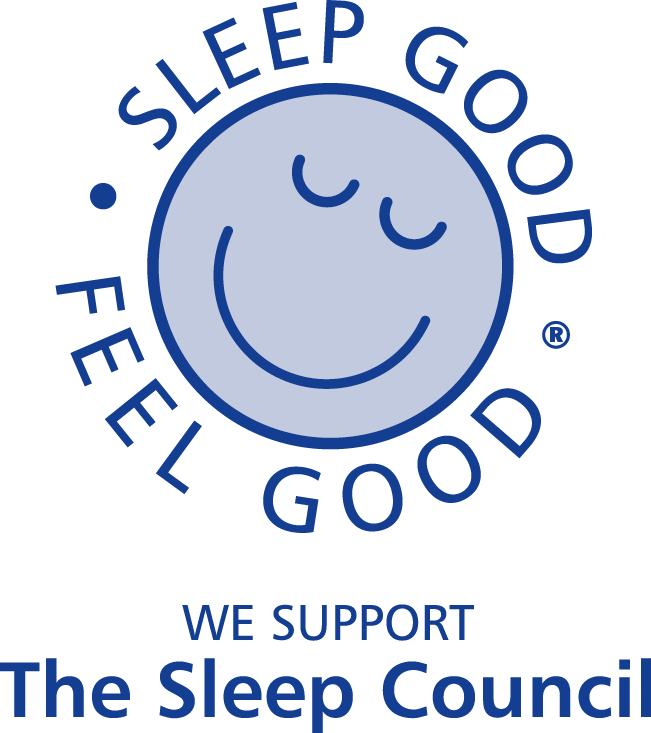 People who bought this also bought...
---
---
---