Luxury Dunlop Latex Topper
The Luxury Dunlop Latex topper responds instantly to your movements and relieves pressure points in your joints and relaxes your muscles. Latex always bounces back to its initial shape, adds extra comfort to the existing mattress. The topper is available in two thicknesses- 5cm with firmer yet comfortbale feel and 8cm with softer, more cushioning support.

More about this product...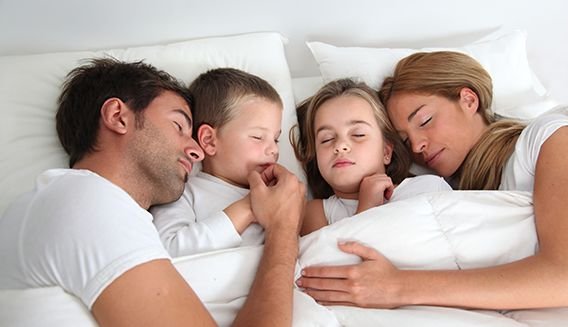 The Luxury Dunlop Latex Topper will enhance your mattress performance and extend its lifespan. If your existing mattress is proving to be too firm and probably causing painful shoulders and hips, our natural latex topper could be the answer. A layer of pure natural latex covered in super soft Tencel fabric . Actipro™ technology is used in our mattress fabric to eliminate unwanted allergens, reduce bacteria and unpleasant odours, helping to maintain a welcoming and refreshing sleep environment. The natural properties of latex provide environment free from microorganisms, dust mite and bacteria that generally cause number of allergies and inflammations. Our Natural Latex Topper can be fitted and left in place without the need of moving or adjustment during use.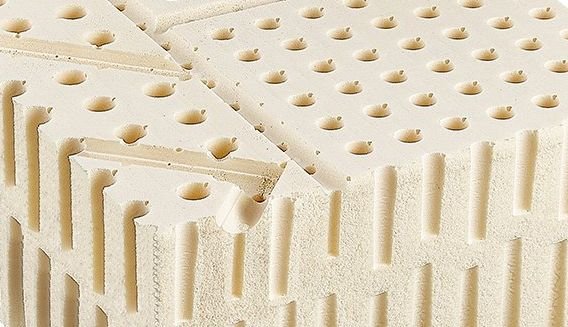 Natural properties of latex provide environment free from micro-organisms, mites, bacteria and dust that generally cause number of allergies and inflammations. Covered in the super-soft, stretch Tencel Actipro fabric, it is more than simply the finishing touch to this topper- it provides the initial comfort and luxurious feel that you need for a healthy night's sleep. You can chose between 5cm and 8cm thickness depending on your preferred comfort level.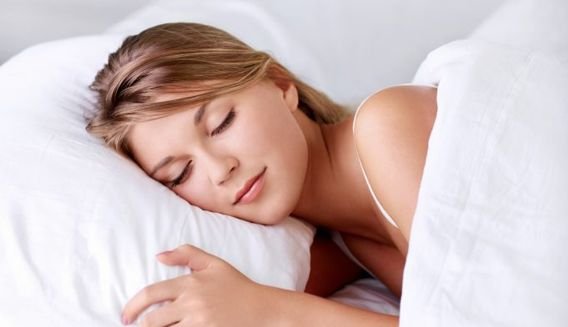 The latex used in this topper is certified to the EuroLatex and OEKO TEX 100 standards. The textiles used in the topper cover are also OEKO TEX 100 certified.
Benefits
Made with 100% natural Dunlop latex.

Naturally fire retardant without the use of chemicals.

Self ventilating, keeps moisture away.

Open cell structure, air circulates freely inside the topper.

Easy care-zip off washable Tencel cover Tencel cover with Actipro™ technology.

No need to turn, easy to use.

Responds instantly to every your movement.

Pressure relieving, no more joint and back pain.

Hypo-allergenic, anti bacterial, anti dust mite.

Ideal for asthma sufferers.

Manufactured and tested in the UK.

10 years guarantee.

Available in 5cm and 8cm thickness.

Complies with UK's Furniture Fire Safety Regulations (BS 7177 Low Hazard and BS5852, Part 2).
Specifications
Latex technology: 100% Natural Latex made by the Dunlop process.

Composition: 100% Natural latex - halogen, metal and chemical free.

OEKO TEX 100 Class 1 certified product. Eurolatex certified product

Naturally Fire retardant : Complies with BS7177 and BS5852

Cover: Easy care zip-off removable and washable Tencel cover Tencel cover with Actipro™ technology

Latex density: Medium- 70kg per cubic meter for 5cm and Medium-Soft- 65kg per cubic meter for 8cm.

Comfort zones: 1 comfort zone

Firmness rating: Medium for 5cm and Medium-Soft for 8cm.

Thickness: 5cm or 8cm.

Sizes: Available in all standard and custom sizes.
Delivery and Returns
DELIVERIES
All our mattress toppers are hand made to order here in the UK by our skilled team. There is a 1week average lead time on most models from when you place your order until delivery.
Deliveries to the UK mainland are FREE of charge and are arranged with DPD one man courier delivery to the front door.
Deliveries outside the UK incur a delivery charge and are to the front door only, please contact us for details.
As soon as your mattress topper is ready for dispatch we will contact you to make delivery arrangements. Once your item is shipped we will send you an email with the tracking details.
Deliveries take place between 8am-8pm.
RETURNS AND EXCHANGES

We hope you are delighted with your product from Latex Sense. Occasionally, we know you will want to return or replace items.
For this we have a hassle-free returns policy and also offer double satisfaction guarantee.
You have 30 days to try our topper out. You can remove the packaging and sleep on the mattress topper for the full trial period.
If for any reason you are unhappy with your purchase, we can offer expert advice and replace it with something more suitable. Still not happy? You can return it to us provided it is returned undamaged, in the original wrapping/packaging. We do not ask you re-vacuum pack the product, all you need to do is to put it back in its protective polythene bag.
On satisfactory return of the goods, we will issue a refund of the purchase price.
All deliveries, returns and exchanges are free of charge and arrange by us.
You must notify us about your intention to return or replace a product in writing (by email) and within 30 days of delivery.


The return address is:
Latex Sense, Unit 19-20 Hayleys Manor, Upland Road, Epping, CM16 6PQ
If you have any questions about returning an order, please drop us an email at sales@latexsense.co.uk or call us on 0208 450 7662.
Care instructions
The Luxury Dunlop Latex Topper is delivered vacuum packed and rolled. This ensures mattress hygiene, quality in transit and improved delivery times.
Your topper has been carefully vacuum packed the day it was shipped to you, this is one of the latest technologies in the bedding industry and does not affect the quality of the product in any way and does not damage it.
We do not recommend storing your item in a rolled and vacuumed state for more than 4 weeks.
Take the topper out of the box and put it on the bed. Carefully cut the tape that holds the roll together and unroll the mattress while in its polythene bag. Please take extreme care so as not to damage your item. It will be still compressed and you need to cut the bag closer to the heat seal, take extra care as the tool you use can damage the cover.
The topper recovers to its full shape and size after unpacking, please allow up to 12 hours for the optimal balance to be reached. You can use the topper straightaway.
This is a double sided topper, there is a big product sticker attached to the cover, this is the top side, the side you sleep on.You can turn it over and use the other side as well.
Take extreme care whilst moving the topper as the foam fillings can tear if grabbed or pulled on corners or edges.
You can rotate the topper from top to bottom and turn it over once every month, this will ensure even wear and tear and will prolong its lifespan. You can air the product every time you change your bed linen to keep it fresh and dry.
Never use detergents or chemical cleaners on your topper. This can adversely affect not only the fabrics but also the fillings inside.
The topper must be kept dry. If there is a risk of accidents with fluids, please use a waterproofed protector.
If you spill something on your topper and it gets wet, wipe the liquid with a cloth, remove the cover and air the latex core till it dries. You can then use it again.
The Tencel-Purotex cover is zip-off removable and washable at 30 degrees. Do not tumble dry and do not dry clean it.
The topper can be used on any quality mattress in good condition. If your mattress is too old and lumpy, the topper will improve its performance but sagging or dipping on the mattress will be still visible. Do not use the topper on the floor, the lack of ventilation may lead to mould and mildew build up and invalidates your guarantee.
Do not let children to jump on the topper, it may damage it and will invalidate your guarantee. The topper is designed for sleeping on and sitting on the edge can cause damage and place undue stress on this area.
Please keep packaging away from children. Please recycle or dispose packaging.
If you require further advice, please contact us on 0208 450 7662.
Sizes
| Size | Width | Length | Depth | Weight |
| --- | --- | --- | --- | --- |
| Small Single | 75cm | 190cm | 5cm | 6kg |
| Small Single | 75cm | 190cm | 8cm | 8.5kg |
| Long Small Single | 75cm | 200cm | 5cm | 6.5kg |
| Lond Small Single | 75cm | 200cm | 8cm | 9kg |
| Single | 90cm | 190cm | 5cm | 7kg |
| Single | 90cm | 190cm | 8cm | 10kg |
| Euro Single | 90cm | 200cm | 5cm | 7.5kg |
| Euro Single | 90cm | 200cm | 8cm | 10.5kg |
| Small Double | 120cm | 190cm | 5cm | 9kg |
| Small Double | 120cm | 190cm | 8cm | 13kg |
| Double | 135cm | 190cm | 5cm | 10kg |
| Double | 135cm | 190cm | 8cm | 14.5kg |
| Euro Double | 140cm | 200cm | 5cm | 10.5kg |
| Euro Double | 140cm | 200cm | 8cm | 15.5kg |
| King | 150cm | 200cm | 5cm | 11.5kg |
| King | 150cm | 200cm | 8cm | 17kg |
| Euro King | 160cm | 200cm | 5cm | 12kg |
| Euro King | 160cm | 200cm | 8cm | 18kg |
| Super King | 180cm | 200cm | 5cm | 13.5kg |
| Super King | 180cm | 200cm | 8cm | 20kg |
| Emperor | 200cm | 200cm | 5cm | 15kg |
| Emperor | 200cm | 200cm | 8cm | 22kg |
People who bought this also bought...
---