Cloud Organic Latex Mattress
Item: 1520
The Cloud Organic Latex Mattress is crafted with 100% Organic GOLS Dunlop Latex and a 100% Organic GOTS Cover; all materials are of superior quality. The mattress incorporates a built-in topper and offers plush and softer top surface to ensure a cloud-like sensation and a firmer base to promote a night of blissful sleep. It is an organic product that is naturally derived and sustainably constructed and embodies a divine harmony with nature's purity. The mattress is 24cm high and available in Medium or Firm comfort levels.


Hand Made To Order in the UK.
Free Delivery in 2-4 weeks.
Select options to see dimensions
Product Description
The Cloud Organic Latex Mattress is the newest addition to our Organic collection. Made with a 22-cm-thick 100% Natural and Organic GOLS Dunlop Latex core, and 100% Organic GOTS Cotton and Organic GOTS Wool Cover. The 22cm natural latex core is finished with an organic cotton cover quilted with layers of pure organic merino wool. The finished mattress is approximately 24cm deep.
It comprises a softer latex top layer that relieves pressure points in your joints and relaxes your muscles; a firmer latex base layer offers excellent support for your lower back and spine. The softer top latex layer makes sleeping on a latex mattress feel like floating on a Cloud. The elastic surface gently embraces your body, preventing you from sinking deeply, and you sleep on top of the mattress rather than in it, striking the right balance between comfort and support.
Our 100% Organic GOLS Dunlop Latex is sourced from Sri Lanka and is certified to Global Organic Latex Standards, proving that the raw material is obtained from organically grown rubber tree plantations. It is entirely natural, chemical, and metal-free.
The natural properties of latex provide an environment free from microorganisms, mites, bacteria, and dust that generally cause a number of allergies and inflammations. This beautifully made mattress is naturally fire-retardant, available in a medium or firm comfort feel, and is an excellent choice for an organic lifestyle.
Our 100% Organic GOTS textiles are certified to Global Organic Textile Standards. Wool's inherent moisture-wicking and breathable properties aid in temperature regulation, keeping you cool and relaxed.
The unique 7-zone structure continually generates fundamental support for your head, shoulders, back, hips, legs, knees, and ankles, allowing you to sleep comfortably through the entire night.
The mattress is naturally breathable, keeping you cool in the summer while keeping you warm in the winter, ensuring that you wake up rejuvenated and relaxed.
More about this product...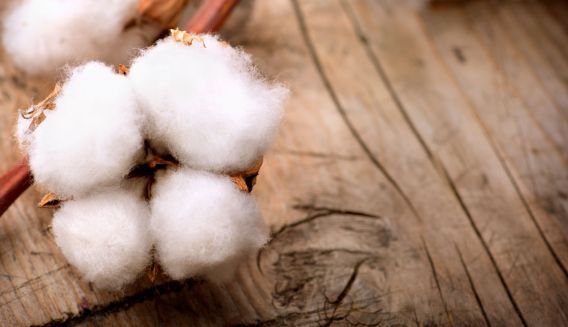 The luxurious 100% Organic GOLS Dunlop Latex feels as if you are lying on top of the mattress rather than in it, due to the cosy surface gently embracing the contours of your entire body and preventing you from sinking further down. It provides you with a striking blend of comfort and support
The cover's Organic Merino Wool is GOTS (Global Organic Textile Standards) certified and has a delicate, silky feel.
The Organic Cotton we use is also GOTS-certified, and it simply completes the unique features of this pure mattress
Wool is non-allergenic, mite and dust-resistant, and it controls temperature, keeping you cool in the hottest months while remaining cosy in the chilly months
The mattress acts as a natural remedy and promotes enhanced sleep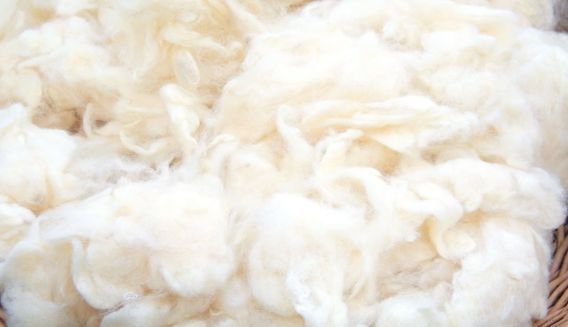 The Cloud Organic Latex Mattress features the unique 7 comfort zones structure, which recognises that for optimum comfort, both heavier and lighter parts of the body require different levels of support. The 7-zone feature provides you with vital support for your head, shoulders, back, hips, legs, knees, and ankles and promotes night-long natural sleep.
The 7 comfort zones are symmetrically positioned; rotating the mattress from head to toe is fine and will not conflict with them. The zones are achieved with different-sized holes in the latex, but the density is the same. Larger holes offer softer support, and smaller holes offer firmer support.
Zones 1 and 7 are 30cm and start from both ends of the mattress
Zones 2 and 6 are also 30 cm
Zones 3 and 5 are 20 cm
Zone 4 is 40cm
Zones 1 and 7 have the same hardness as zones 2 and 6, and zones 3 and 5, respectively. The firmest zone is 4 and is positioned in the centre of the mattress.
The firmness rating is derived from the density of the latex material used and is not influenced by the 7-zone system. The denser the latex, the firmer the support it gives.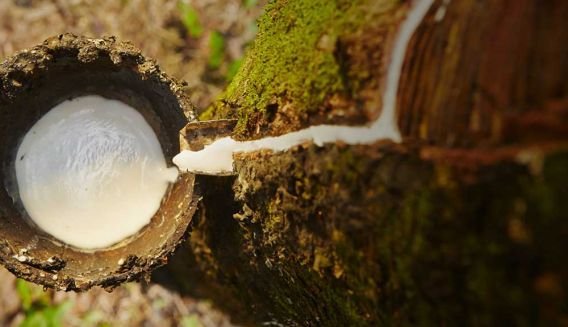 The natural properties of latex keep the environment free of microorganisms, mites, bacteria, and dust, all of which can cause allergies and inflammation
Organic latex is not only healthier for you, but it is safer for the environment as well.
The entirety of the materials are grown in a sustainable manner, are fairly traded, and are fully accredited
This beautifully handmade mattress is naturally fire-resistant, comes in medium and firm levels of support, all standard and bespoke sizes, and is an excellent buy for holistic living