Latex Opulence Mattress
100% Natural latex mattress made with 5cm natural Talalay latex top for extra pressure relief and 18cm natural Dunlop latex base for better support. Naturally breathable, self-ventilating, anti-allergenic, anti-bacterial, anti-dust mite. Choose between soft, medium and firm comfort feel, available in all standard and bespoke sizes.

More about this product...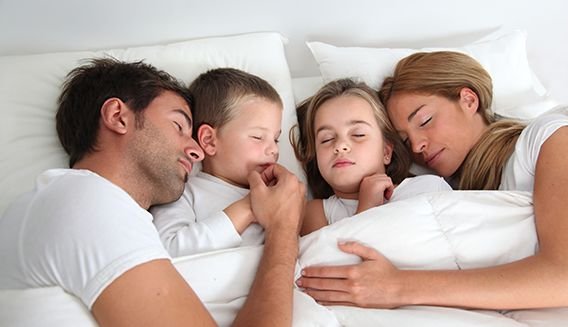 The Latex Opulence Mattress is one of our top of the range natural latex mattresses. It incorporates 100% natural Talalay and 100% natural Dunlop latex, is 25cm thick with 7 comfort zones and comes with with removable Tencel cover.
A deep layer of softer Talalay latex top created a plush feel, relieves tension and relaxes your muscles with a Dunlop latex base that offers extra support and resilience.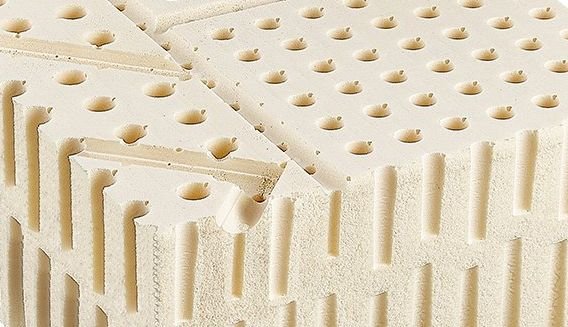 Talalay latex utilizes natural material harvested from the rubber tree and it is the best pressure relieving material used in bedding today. It instantly conforms and moves with your body providing exceptional muscle relief no matter what sleeping position you maintain. The Dunlop latex is also natural, it is firmer, more resilient and more durable. It simultaneously creates postural support because of its natural elasticity and prevents bottoming out. The Latex Opulence Mattress accomplishes both great pressure relief and ultimate support on its own, it gently lifts your body for a light and like floating sleep experience.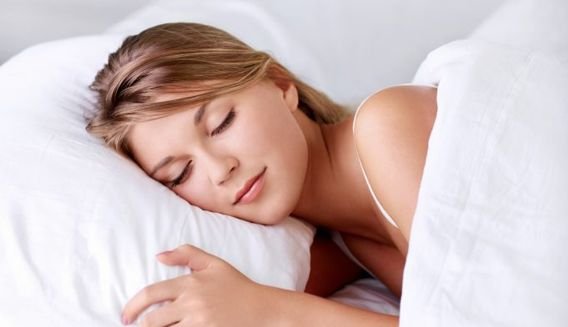 Latex is constructed with millions of open cells allowing natural air ventilation. Therefore the mattress feels cool in summer and warm in winter.
Our latex mattresses create an inherently hypoallergenic, dust mite resistant, mould and mildew proof sleeping environment, making it ideal for allergy sufferers or anyone wanting a cleaner bed. The latex used in this mattress is certified to the EuroLatex and OEKO TEX 100 standards. The textiles used in the mattress cover are also OEKO TEX 100 certified.
Benefits
25 cm luxurious 100% natural latex mattress

7 zoned latex supports every part of your body

Self ventilating, keeps moisture away

Open cell structure, air circulates freely inside the mattresss

Tencel-Purotex cover

Responds instantly to every your movement

Pressure relieving, no more joint and back pain

Hypo-allergenic, anti-bacterial, anti dust mite

Ideal for asthma sufferers

Manufactured in the UK

15 years warranty

Available in Soft, Medium and Firm comfort rating

Complies with BS 7177, BS5852
Specifications
Latex technology: Top layer- 5cm 100% Natural Latex made by the Talalay process; Base-18cm 100% Natural Latex made by the Dunlop process

Composition: 100% Natural latex - halogen, metal and chemical free

OEKO TEX 100 Class 1 certified product. Eurolatex certified product

Fire retardant: Complies with BS7177 and BS5852

Cover: Easy care zip-off removable Tencel-Purotex cover

Latex density:Soft- 65kg per cubic meter, 4.2kPa, Medium- 70kg per cubic meter , 4.8kPa or Firm -80kg per cubic meter, 5.8kPa

Comfort zones: 7 comfort zones

Firmness rating: Available in Soft, Medium and Firm comfort rating

Mattress thickness: Approximately 25cm, 23cm mattress core with deep quited cover

Sizes: Available in all standard and custom sizes
Delivery and Returns
DELIVERIES
All our mattresses are hand made to order here in the UK by our skilled team. There is a 2 weeks average lead time on most mattress models from when you place your order until delivery.
Deliveries to the UK mainland are FREE of charge and can be arranged by one man courier delivery to the front door or two man delivery to a room of choice.
For a £20 fee we can remove your old mattress when the new one is delivered. This service is available only if you choose the two man delivery option at checkout. Your old mattress is then responsibly recycled here in the UK by a specialist recycling centre.
Deliveries outside the UK incur a delivery charge and are to the front door only, please contact us for details.
As soon as your mattress is ready for dispatch we will contact you to make delivery arrangements. Once your mattress is shipped we will send you an email with the tracking details.
Delivery into your home and to a room of your choice is a free service upon request and therefore we (or our sub-contractors) cannot be held liable for any damage to your property in delivery.
Deliveries take place between 8am-8pm.
RETURNS AND EXCHANGES

We hope you are delighted with your product from Latex Sense. Occasionally, we know you will want to return or replace items.
For this we have a hassle-free returns policy and also offer double satisfaction guarantee.
You have 35 days to try our mattress out. You can remove the packaging and sleep on the mattress for the full trial period.
If for any reason you are unhappy with your purchase, we can offer expert advice and replace it with something more suitable. Still not happy? You can return it to us provided it is returned undamaged, in the original wrapping/packaging. We do not ask you re-vacuum pack the product, all you need to do is to put it back in its protective polythene bag.
On satisfactory return of the goods, we will issue a refund of the purchase price.
All deliveries, returns and exchanges are free of charge and arrange by us.
You must notify us about your intention to return or replace a product in writing (by email) and within 35 days of delivery.


The return address is:
Latex Sense, Unit 19-20 Hayleys Manor, Upland Road, Epping, CM16 6PQ
If you have any questions about returning an order, please drop us an email at sales@latexsense.co.uk or call us on 0208 450 7662.
Care instructions
The Latex Opulence Mattress is delivered vacuum packed and rolled. This ensures mattress hygiene, quality in transit and improved delivery times.
Your mattress has been carefully vacuum packed the day it was shipped to you, this is one of the latest technologies in the bedding industry and does not affect the quality of the mattress in any way and it does not damage it.
We do not recommend storing your item in a rolled and vacuumed state for more than 4 weeks.
Take the mattress out of the box and put it on the bed. Carefully cut the tape that holds the roll together and unroll the mattress while in its polythene bag. Please take extreme care so as not to damage your item. It will be still compressed and you need to cut the bag closer to the heat seal, take extra care as the tool you use can damage the cover.
The mattress recovers to its full shape and size after unpacking, please allow up to 24hours for the optimal balance to be reached. You can use the mattress straightaway.
This is a one sided mattress and does not need turning over. The side with the big product sticker attached to the cover is the top side, the side you sleep on. The Latex Bliss Mattress is designed with 7 comfort zones which are symmetrically positioned along the lenght, there is not head or foot end, you can position the mattress eigher way and will still experience the benefits of the zones.
Take extreme care whilst moving the mattress as the foam fillings can tear if grabbed or pulled on corners or edges.
You can rotate the mattress from top to bottom once every month, this will ensure even wear and tear and will prolong its lifespan. You can air the mattress every time you change your bed linen to keep it fresh and dry.
Never use detergents or chemical cleaners on your mattress. This can adversely affect not only the fabrics but also the fillings inside.
The mattress must be kept dry. If there is a risk of accidents with fluids, please use a waterproofed mattress protector.
If you spill something on your mattress and it gets wet, wipe the liquid with a cloth, remove the cover and air the mattress core till it is dry. You can then use the mattress again.
The Organic cover is zip-off removable and washable at 30 degrees. Don not wash the cover at a higher temperature as the wool inside it may shrink. Do not tumble dry and do not dry clean it.
The mattress can be used on any bed base- solid top divan, sprung edge divan, slatted or sprung slatted base. The gaps between the slats should be between 2 and 3 inches wide (5cm- 7.5cm). Using the mattress on a wider gap could cause damage and invalidates your guarantee. Do not use the mattress on the floor, the lack of ventilation may lead to mould and mildew build up and invalidates your guarantee.
Do not let children to jump on the mattress, it may damage it and will invalidate your guarantee. The mattress is designed for sleeping on and sitting on the edge can cause damage and place undue stress on this area of the mattress.
Please keep packaging away from children. Please recycle or dispose packaging.
If you require further advice, please contact us on 0208 450 7662.
Sizes
Name
Width
Length
Depth
Soft Mattress
Weight
Medium Mattress
Weight
Firm Mattress
Weight
Small Single
75cm
190cm
25cm
26kg
27.5kg
28.5kg
Long Small Single
75cm
200cm
25cm
26.5kg
28.kg
29kg
Single
90cm
190cm
25cm
31kg
32.5kg
34kg
Euro Single
90cm
200cm
25cm
31.5
33kg
34.5kg
Small Double
120cm
190cm
25cm
41kg
43.5kg
45.5kg
Double
135cm
190cm
25cm
46kg
48kg
50.5kg
Euro Double
140cm
200cm
25cm
50kg
52.5kg
55kg
King
150cm
200cm
25cm
53kg
56kg
58.5kg
Euro King
160cm
200cm
25cm
57kg
60kg
63kg
Super King
180cm
200cm
25cm
64kg
67.5kg
71kg
People who bought this also bought...
---
---
---