Luxury 50 Dunlop Latex Topper
5cm natural Dunlop latex topper responds instantly to your movement relieves pressure points and relaxes your muscles. Always bounces back to its initial shape, adds extra comfort to the existing mattress.
UK mainland delivery from FREE
CHRISTMAS DELIVERY
To guarantee delivery before Christmas, this item must be
ordered by 12pm on Tuesday, 18th December 2018
Why us?
Buy direct from the Manufacturer
Massive Savings- Up To 70% Off RRP
15 years guarantee
No quibble returns
Free UK Next Day Delivery
Pictures and diagrams are for ilustrative purposes only.
The colour, texture, pinholes and edging of the real product may appear different.
Product Description
If your existing mattress is proving to be too firm and probably causing painful shoulders and hips, our natural latex topper could be the answer. 5cm of pure natural latex covered in super soft Tencel fabric . Actipro™ technology is used in our mattress fabric to eliminate unwanted allergens, reduce bacteria and unpleasant odours, helping to maintain a welcoming and refreshing sleep environment. The natural properties of latex provide environment free from microorganisms, dust mite and bacteria that generally cause number of allergies and inflammations. Our Natural Latex Topper can be fitted and left in place without the need of moving or adjustment during use.
The latex used in this topper is certified to the EuroLatex and OEKO TEX 100 standards. The textiles used in the cover are also OEKO TEX 100 certified.
Benefits
5 cm deep, compliments perfectly an existing mattress

5cm layer of natural Dunlop latex
Easy care zip off washable

Tencel cover with

Actipro™

technology

Pressure relieving, no more joint and back pain
Provides maximum comfort
Conforms to your body's shape
Placed directly on the existing mattress
Hypo-allergenic, anti bacterial, anti dust mite
Manufactured in the UK
10 years warranty
Medium comfort rating
Complies with BS 7177, BS5852
EuroLatex and OEKO TEX 100 certified
Specifications
Latex technology: Natural Latex made by the Dunlop process.

Composition: Natural latex - halogen, metal and chemical free.
Fire retardant: Complies with BS7177 and BS5852
Cover: easy care zip-off removable and washable

Tencel cover with

Actipro™

technology

Latex density: 70kg per cubic meter, 4.8 kPa
Comfort zones: 1 comfort zone
Firmness rating: medium
Latex layer thickness: 48mm
Topper thickness: Approximately 5cm
Sizes: Available in all standard and custom sizes
Delivery and Returns
Free Next Day Delivery
All mattress toppers are dispatched with free next working day delivery subject to stock. The cut off time for next day delivery is 12pm.
You can also choose your own delivery date, simply select the day you want at the checkout. Next day delivery is fulfilled by one man and is to the front door only. It is at the drivers discretion if he or she would like to help you taking the product to your bedroom. We can also arrange two man delivery to a room of choice. This service is free but takes between 5-10 working days.
We normally carry constant stock of all sizes but if the size you want to order is currently out of stock we will arrange delivery within two weeks.
Once your mattress topper is dispatched we will send you an email with the tracking details. On the delivery day the courier will send you a text and email notification with one hour delivery time slot.
Deliveries take place between 8am- 6pm.
No Hassle Returns
We hope you are delighted with your product from Latex Sense. Occasionally, we know you will want to return or replace items.
For this we have a hassle-free returns policy and also offer double satisfaction guarantee.
You have 30 days to try our mattress toppers out. You can remove the packaging and sleep on the product for the full trial period.
If for any reason you are unhappy with your purchase, we can offer expert advice and replace it with something more suitable. Still not happy? You can return it to us provided it is returned undamaged, in the original wrapping/packaging. We do not ask you re-vacuum pack the product, all you need to do is to put it back in its protective polythene bag and cardboard box if possible. Returns and exchnages are free of charge and arranged by us.
On satisfactory return of the goods, we will issue a full refund.
You must notify us about your intention to return or replace a product in writing (by email) and within 30 days of delivery.
The return address is:
Latex Sense, Unit 19-20 Hayleys Manor, Upland Road, Epping, CM16 6PQ
If you have any questions about returning an order, please drop us an email at sales@latexsense.co.uk or call us on 0208 450 7662.
Care instructions
The Luxury 50 Latex Topper is delivered vacuum packed and rolled. This ensures mattress hygiene, quality in transit and improved delivery times.
Your topper has been carefully vacuum packed the day it was shipped to you, this is one of the latest technologies in the bedding industry and does not affect the quality of the product in any way and does not damage it.
We do not recommend storing your item in a rolled and vacuumed state for more than 4 weeks.
Take the topper out of the box and put it on the bed. Carefully cut the tape that holds the roll together and unroll the mattress while in its polythene bag. Please take extreme care so as not to damage your item. It will be still compressed and you need to cut the bag closer to the heat seal, take extra care as the tool you use can damage the cover.
The topper recovers to its full shape and size after unpacking, please allow up to 12 hours for the optimal balance to be reached. You can use the topper straightaway.
This is a double sided topper, there is a big product sticker attached to the cover, this is the top side, the side you sleep on.You can turn it over and use the other side as well.
Take extreme care whilst moving the topper as the foam fillings can tear if grabbed or pulled on corners or edges.
You can rotate the topper from top to bottom and turn it over once every month, this will ensure even wear and tear and will prolong its lifespan. You can air the product every time you change your bed linen to keep it fresh and dry.
Never use detergents or chemical cleaners on your topper. This can adversely affect not only the fabrics but also the fillings inside.
The topper must be kept dry. If there is a risk of accidents with fluids, please use a waterproofed protector.
If you spill something on your topper and it gets wet, wipe the liquid with a cloth, remove the cover and air the latex core till it dries. You can then use it again.
The Tencel-Purotex cover is zip-off removable and washable at 30 degrees. Do not tumble dry and do not dry clean it.
The topper can be used on any quality mattress in good condition. If your mattress is too old and lumpy, the topper will improve its performance but sagging or dipping on the mattress will be still visible. Do not use the topper on the floor, the lack of ventilation may lead to mould and mildew build up and invalidates your guarantee.
Do not let children to jump on the topper, it may damage it and will invalidate your guarantee. The topper is designed for sleeping on and sitting on the edge can cause damage and place undue stress on this area.
Please keep packaging away from children. Please recycle or dispose packaging.
If you require further advice, please contact us on 0208 450 7662.
Customer Reviews
"A comfortable night's rest at last. We are both very satisfied with this purchase. Many thanks.'"
"Sadly I suffer from chronic lower backpain for many years, so buying a new mattress is a complete nightmare.For the last 7 yrs we had a very good matress with Latex topper as part of the matress , great but very heavy to move as we got older Recently we downsized and decided its time to change our mattress. We purchased very good sprung mattress with firm topper, all well for few montgs then backache problems started, I used to dread going to bed at night, so we looked on the web for any latex toppers, found your company, read a review about same problems as I was experiencing thought I woukd call and discuss their toppers. Spoke to a very helpful lady who advused me to purchase the Latex luxury 50 topper on 30 day trial. Advised I give at least a ten day trial before making my mind up, as this topper has a removable cover I thought ok that sounds good so I made the purchase for a king size latex topper First two night different still has some backpain, then gradualy my body seemed to get used to this mattress. Now I sleep so well no pain at all, I move easily from side to side, brilliant, a little heavy, but my husband and I just move the whole mattress around with reasonable ease. I would highly recommend both this company for all their advice and help and the topper as brilliant for people who suffer from lower backpain or painful hip joints."
"Luxury 50 Latex topper. This was a journey into the unknown, as is the whole new mattress buying saga. I had bought a good quality medium pocket latex mattress (Hypnos) but it just wasnt comfortable enough. I still woke up with some backache and couldnt work out why. I initially bought the 8cms topper version which gave me a better sleep on the mattress but it was a bit too deep, which I didnt really need for a brand now mattress. Remember you are getting basically a slab of rubber which can be quite heavy. So this marvelous company quickly changed it for the 5cms version which has been just amazingly comfortable. And from fretting about mattresses and backache for two months I now have nothing to fret about. It is very difficult to describe exactly how it feels but I'll try. The immediate surface is very soft, actually softer than the surface of the Talalay but as you sink into it it starts to support you, 'holding' you, cradling your bones and ligaments which can relax completely, yet you can easily move about and strangely it actually gives you energy, so you feel very rested and want to spring out of bed.The Talalay version was too elastic for me, you sink into it more directly. the Dunlop provided just the right amount of surface softness and then support. I cant believe how much more comfortable I am and I finished it off with a Mulbery silk topper to help with any heat retention. Theres only so much breath-ability rubber can actually have, even with a zillion tiny holes. Actually in this topper there were not the mould holes as in the pics, it was more a uniform slice with tiny holes from many bubbles."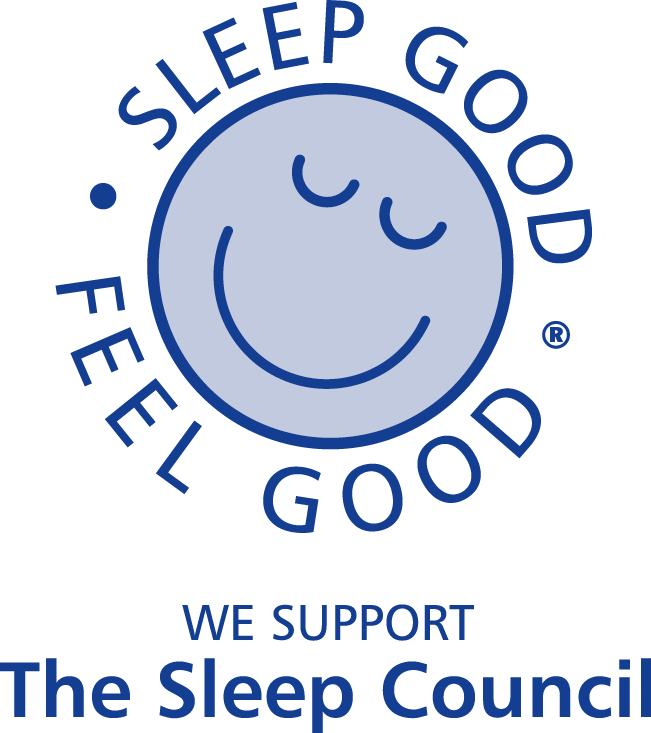 People who bought this also bought...
---
---
---